'Get Out' is an Oscar nominated horror movie that is must watch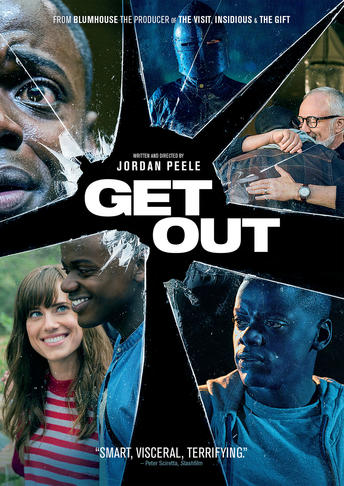 "Get Out" is a crazy roller coaster of terror and bits of comedy that is enjoyable throughout the film. The unique plot of the film is about Chris Washington (Daniel Klauuya), a young black man and his white girlfriend Rose Armitage (Allison Williams) who invites him to meet her parents Dean Armitage (Bradley Whitford) and Missy Armitage (Catherine Keener). Chris brushes off the family's overly welcoming behavior as just nervousness due to his interracial relationship, but soon after unnerving events begin to occur it leads him to a malicious secret he never would have guessed.
"Get Out" was Peele's first directed movie that was creepy and disturbing from start to finish along with some comedic interactions between Chris Washington's close friend and coworker Rod Williams (Lil Rel Howery). Rose's father Dean is creepily enthusiastic when he meets Chris. Her mother Missy is cold and rude almost with him. Her brother Jeremy (Caleb Landry Jones) is unusually aggressive, but nothing that alarms Chris of suspicious activity. The Armitage's house maid Georgina (Betty Gabriel) and groundskeeper Walter (Marcus Henderson) are both black and give off a creepy atmosphere by their dialogue.
As the movie continues on Peele strategically places subtle information to hint on the true horror the Armitage's family is hiding. This keeps the audience on edge and slowly figuring out the sickening intentions of the family. Chris is constantly weirded out by the family's "family friendly" attitude from the beginning, which is why I personally loved "Get Out" so much. Watching Peele make Chris' fear of facing discrimination from his girlfriend's family solely for his race and Peele turning that idea into a movie on the big screen. As a horror movie fan I've seen many horror films that explore different unique ideas. "Get Out" was definitely by far the most captivating and interesting storyline in a horror movie I have seen.
"Get Out" is most definitely a original and unique addition to the horror genre. Rather than copying the cookie cutter horror film storyline idea, Peele created a cult classic horror film that went somewhere no horror film has gone.