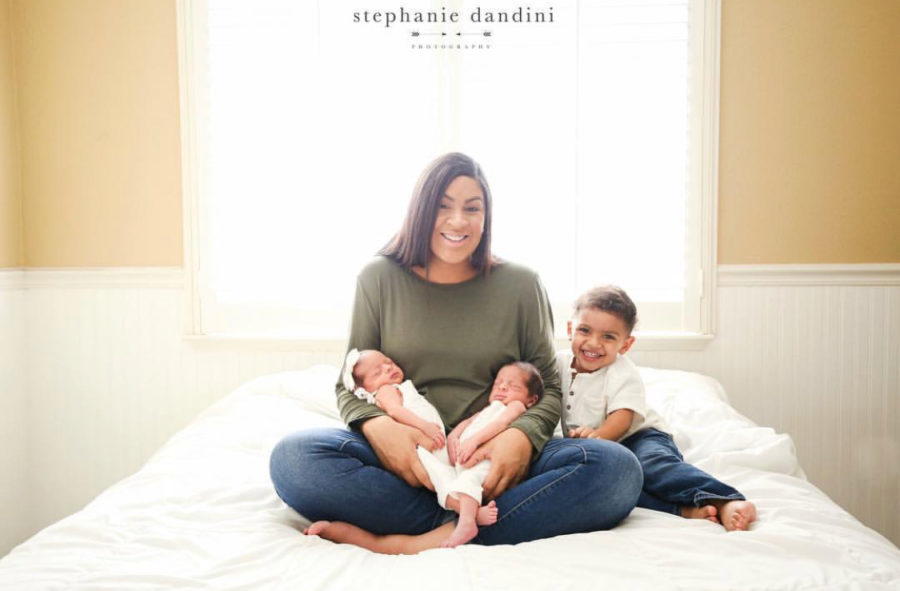 Babies crying, 2-year-old yelling, coffee spilling. This is what a normal morning for Kali Tisdale, 22-year-old single mother of three, looks like.
Tisdale had her first child, Daxxon Tisdale, on Nov. 26th, 2015. Even though she was at the young age of 19 a whitney high school graduate and just out of her parents' house, she wouldn't have wanted it any other way.
"I wouldn't change anything. My kids are healthy and happy; I love them," Tisdale said.
Even with all the judgment she has faced, motherhood is still something she's extremely grateful for.
"People think I'm too young or don't provide for my children because I am not married. They believe I've made a mistake or am ruining my life because I'm not doing the typical American way. They assume I'm on welfare. This hurts me because people believe I can't provide for my children even though I'm fully capable of doing so. My kids are far from a mistake," Tisdale said.
She went through many struggles to reach the point to where she is now but without her experiences she wouldn't be the mother she is today.
"It's challenging in some ways, but in others it's just made me a stronger person and mother for my kids. I've worked harder to get to where I am today," Tisdale said.
Tisdale believes that being a mother is something that is challenging but is also so beautiful. She explains why she wouldn't have wanted to have children at a older age.
"Even though I'm young, I have more energy than if I was when I'm older. For example loading three kids into a car would be so much harder if I was 30 compared to me now," Tisdale said.
Tisdale finds being a mother is a reward and something that has made her stronger and more independent as an individual.
"I find it rewarding seeing how much my kids love me and how once they are old enough they will appreciate all I did for them even though I was on my own. Being a single mother has taught me to be more independent and to do things on my own, and I find that rewarding," Tisdale said.
Tisdale is only 22 years old and she already has three children, lives on her own and is a full-time photographer despite being told she couldn't do what she does and still be able to support her kids at such a young age.
"Many people have told me I'm too young to be having children and it will be hard for to succeed but I used that as motivation," Tisdale said.
If given the option, Tisdale would continue to choose to be a single mother. Though it is challenging, she loves her children and this has shaped her into not only a better person but mother as well. Her children have forced her to grow not only for herself but for them.
"Though I would get more support with money I think that being with my significant other would've been more challenging since we did not get along. I don't want me or my children around that environment. My children have made me more responsible and being a single mother has helped me with that responsibility as well," Tisdale said.
Even with all the judgment, Tisdale still has many people in her life to support her. One of her closest friends, Stephanie Dandini, speaks about how she finds Tisdale to be a true inspiration.
"I'm so impressed by her. Being a mom is hard. Being 22 is hard. Being a single mom of three and killing it is amazing. She's such a strong woman," Dandini said.
She also gets support from her mother, Bobbilyn Tisdale-Westbrook. She says she is grateful to have had the opportunity to raise such a strong individual.
"She supports herself and takes amazing care of her children and somehow makes everything work. This makes me extremely proud of her. I don't how she does it, it's truly inspiring," Tisdale-Westbrook said.
Tisdale says that one of the most rewarding things when it comes to motherhood is after having a long day or when she just feels like giving up, she remembers she has three beautiful souls who depend on her and love her and she wouldn't want to trade that feeling for the world.
by JADEA TISDALE