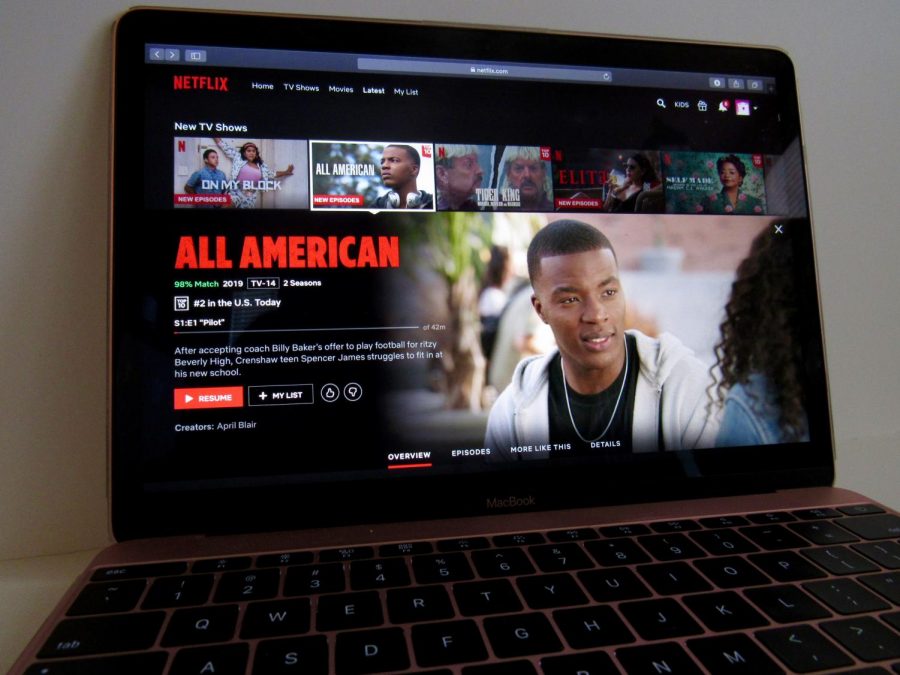 Instead of getting ready and heading to school, Taylor Gallardo prepares to spend the day of March 25 at home. RUSD students now enter the second week of distance learning, or remote school, due to the COVID-19 pandemic. In order to slow the spread and "flatten the curve" of the virus, social distancing measures have been implemented in California and other states, leaving students with a lot more free time. 
"My screen time has gone up like two hours on average since school stopped. Over the weekend, I watched an entire season of "Supernatural" again because I've just been really bored," Gallardo said.
Many new Netflix releases have helped students pass the time. The Netflix original show "On My Block" premiered a new season on March 11, and the second season of the CW series All American was available for streaming March 17.
"I've been binge-watching the new season of All American and The Office again pretty much non-stop. I kinda leave it on all day, and my screen time has probably gone up like three or four hours in the past week," Brayden Locketz said.
Chrome extensions like Netflix Party have exploded in popularity after going viral on TikTok. This add-on allows people to connect with their friends and watch Netflix shows together, creating some normalcy in the light of new social distancing rules.
"My friends and I use Netflix Party almost every night now. Last night we watched the 'Incredibles II' together. We've also been watching movies like 'Spy Kids' and bingeing 'Rugrats'. It's weird not being able to see them in person, but this helps us stay in touch with each other and still have hang out time," Kora Toves said.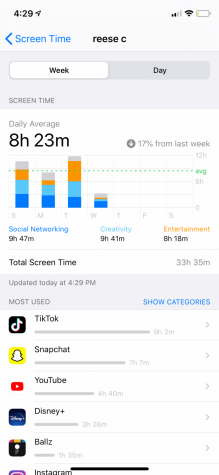 In addition to Netflix, many have also explored the shows on the new streaming platform Disney+. 
"I've been rewatching The Suite Life of Zach and Cody on Disney+. When it came out a few months ago, I was pretty busy but now I have tons of extra time and it's been really fun to watch these shows from my childhood again. But my screen time has increased a lot this week. Yesterday I spent 3 hours on Disney+ and I almost hit 12 hours total." Reese Clarke said.
All this streaming has put extra stress on services like Netflix, Disney+, YouTube and more. According to the website DownDetector, Netflix customers experienced outages for a few hours on March 25. However, not all students have been streaming during their free time. The fan-favorite video game series Animal Crossing released the latest addition to the series, New Horizons, on March 20. 
"If I'm not doing homework, I'm playing video games. I got the new Animal Crossing game and I've been playing it since it came out. I also recently got an iPhone, and I've been playing GamePigeon with all my friends."
As of now, school is expected to return to normal sessions again in May. Until then students continue to practice social distancing.