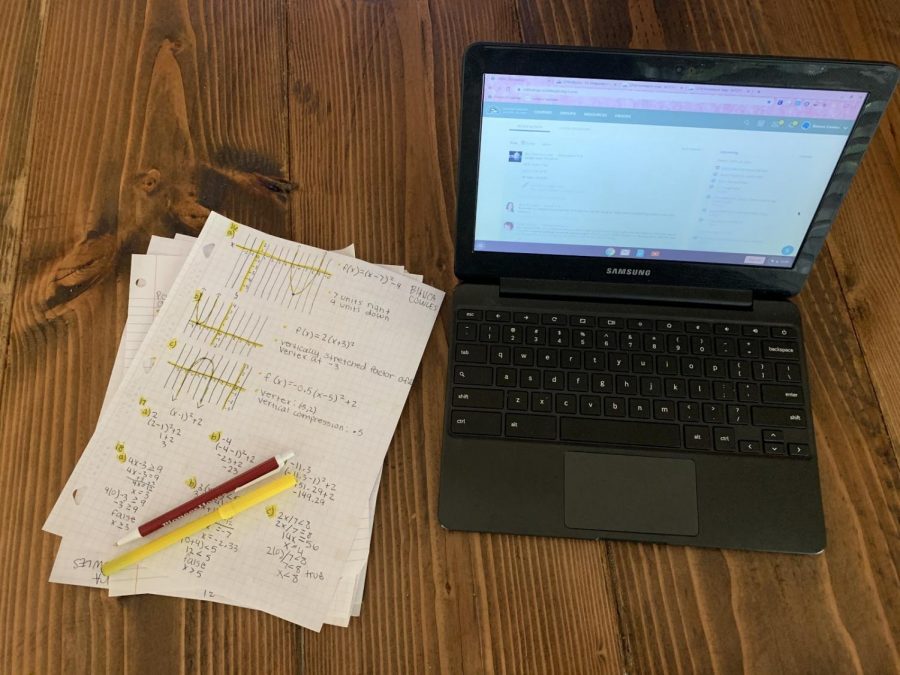 As Mrs. Amanda Vrudny logs onto Schoology to grade the assignments her students have submitted, she realizes a student forgot to change the name on their assignment from their classmates' names who let them cheat.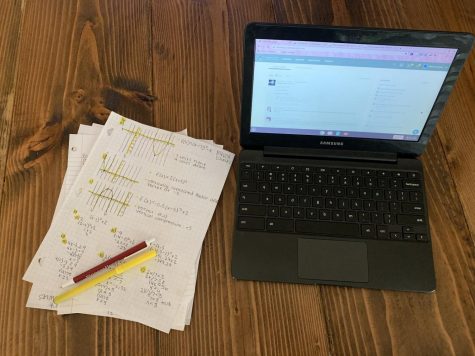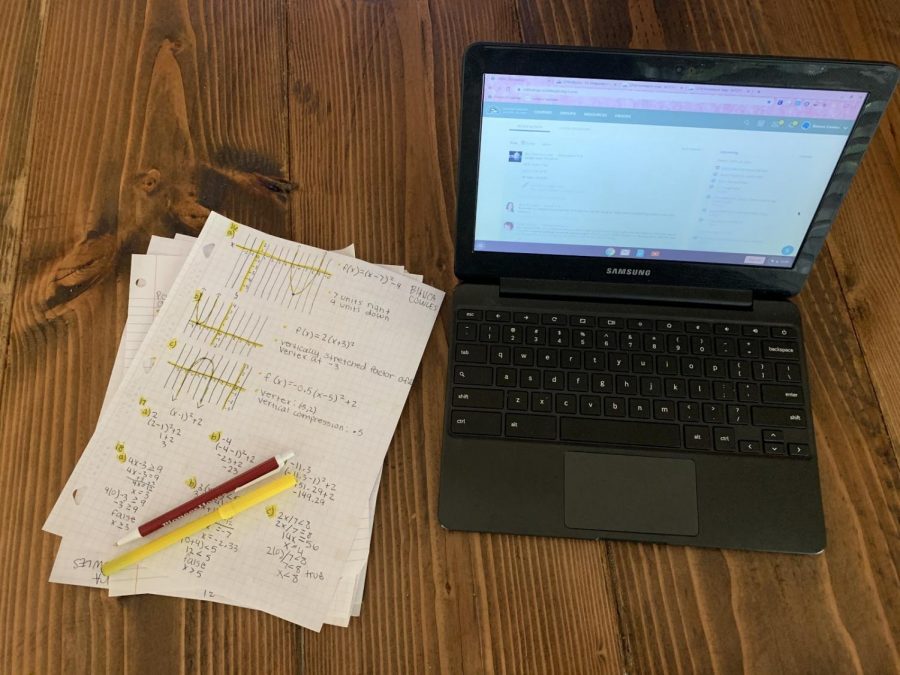 Due to the coronavirus outbreak, schools have moved all classes online for a safer way to continue their learning. Because of this new model, academic integrity from students is not always guaranteed on assignments and tests. Some students will cheat to get a better grade or to just get the assignment done without having to do any of the work, and since there is no lockdown browser on personal computers, it is hard to tell if a student is making an ethical choice. But, in some cases, teachers like Mrs. Vrudny can tell.
"Generally speaking, I can tell when students are not showing academic integrity. This is especially true near the end of the year when I am familiar with students' work and how they typically answer questions. In some cases, it is painfully obvious, especially when students forget to change the name on the work they submit," Vrudny said.
Students will start group chats with people in their classes to send answers or even just send information individually to their friends. Since online school began in March, more people have downloaded apps to help them with this like Photo Math, which scans math problems and provides the work and the answer right away, and even Socratic and Slader, which can help show answers to almost every subject.
"I think students are continuing their previous ethics. For example, students who cheat on regular assignments will continue to cheat on these online ones. However, those with academic integrity hopefully continued [ethical behavior]," Ali Keyes said.
Before Whitney students had to move to online schooling, according to Online High School Credits, online students scored 10-30% better on tests than public and private school students. This could either be because they get to work at their own pace or there are easier ways to cheat that wouldn't be possible in the traditional classroom.
Doing this may improve their test and even overall grades in their classes now, but will it help next year?
"Cheating on assignments will only create a gap in student learning, which can take courses at the next level even more challenging. This creates a bit of a positive feedback loop, making it more likely that students will feel lost and feel the need to cheat at the next level too.  However, in our current situation, hopefully even copying someone's work or answers will expose students to the curriculum and maybe they will get something out of it," Vrudny said.
Although people volunteer their work to be copied, some students might not think this is fair that they are putting in more effort for the same grade as someone who cheated. Other students don't care as much because it only affects the people who aren't having integrity. 
Averi Bellini said, "It does bother me that they get the same grade as me when all they did was a copy, but in the end, they are only hurting themselves by being dishonest."