Muhammed Hassine discusses his cultural beliefs and practices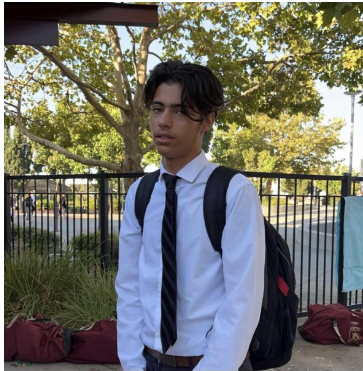 This is Muhammed Hassine, a freshman at Whitney High School who was on the football team and had decided to share his story of growing up in a Muslim household while attending Whitney High School.
Huhammed had come a long way and we decided to ask him his take on the life he normally lives relating to Muslim Culture. 
Q:  What is your ethnicity?
A:   I am a Muslim who believes in Allah. 
Q:  When did you become a Muslim?
A:  From birth I was born in a household that strongly followed cultural traditions. 
Q:  Which is one belief or tradition that you participate in?
A:   I would go with my parents to a mosque and pray before heading home. 
Q: What is another tradition or holiday you participate in?
A:  I would Fast for Ramadan with my parents until the event was over, not the nicest thing.. 
Q:  Being Muslim how do you feel living in this different environment?
A:   At first I felt awkward because there were people who I didn't understand as much until later on. 
Q:  How has being able to cope within this new environment been?
A:  It was pretty hard at first because I didn't know much but as I began to learn from some friends and my parents it got easier to understand things. . 
by DESHAWN MURPHY