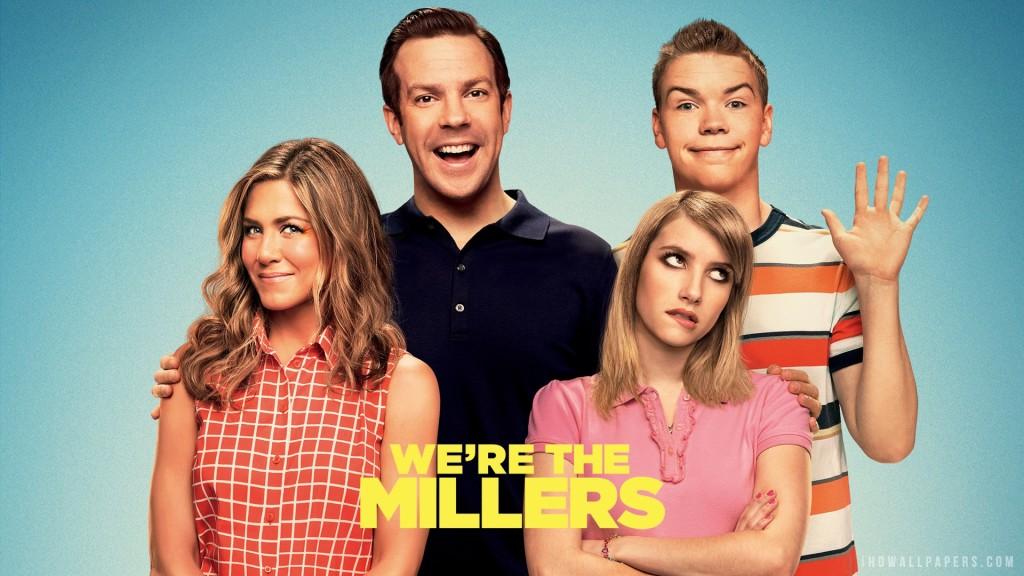 "We're the Millers" is a comedy train; every scene just keeps adding more things to laugh at.
After being robbed of all his drug money (pretty much the only kind of money he has), David Clark (Jason Sudeikis) recruits runaway grunge rebel Casey Mathis (Emma Roberts) and his dopey, socially-awkward neighbor Kenny Rossmore (Will Poulter) as his children. His neighbor/stripper Rose O'Reilly (Jennifer Aniston) poses as his wife, and they all travel to Mexico to pick up a shipment of marijuana to smuggle across the border for Brad Gurdlinger (Ed Helms) in order to get paid. Hilarity ensues.
With SNL's Jason Sudeikis, I knew I wouldn't be disappointed. His quirky transformation from low-key scruffy pot dealer to mastering the guise of a suburban family man in order to smuggle an RV loaded with marijuana is an act only he could pull off.
Jennifer Aniston does an excellent job of portraying a strong-minded stripper with the capability for motherly instincts. Her character is full of quick wit and charm, a worthy counterpart for Sudeikis' David Clark.
However, Nick Offerman as the "Mr. Chips" of a real traveler family really stole the show. His character, Don Fitzgerald, surreptitiously adds such quirkiness and flair to the movie. His fat mustache on that blank, emotionless face alone is enough to make me laugh hard enough to annoy those sitting around me in the movie theater.
With the root of the story laying in marijuana trade and the heavy flow of sexual and crude humor, this movie isn't for those with a reserved sense of humor. If you like "Pineapple Express", "21 and Over", or "This Is The End", then "We're the Millers" will have you laughing from the moment it starts. In comparison, "21 and Over" is just as crude, with "We're the Millers" containing more, say, "offensive" material than "This Is The End". The drug humor is paralleled with "Pineapple Express", although not as in-depth. "We're the Millers" is packed with clever liners and implied jokes (like continued reference to Kenny's virginal naivety)  to keep you repeating them to your friends long after the movie is over. It's rated R with a 1:50 running time.
by KAVLEEN SINGH