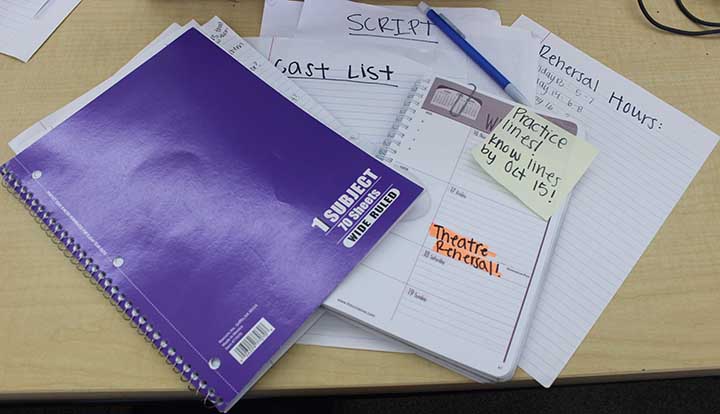 Kira DeWitt pretends to be a different person everyday, but in the matter of the arts. Being in theatre is one of DeWitt's favorite hobbies along with art. Her interest in theatre became evident when she was a part of the play "Peter Pan" as a child.
"Everyone in the program is just so accepting. I can really let loose and no one judges," DeWitt said.
At times, being an active theatre student can be tough and time consuming. With having to stay after school every Friday for rehearsal, having to memorize scripts and being a convincing actress. Despite this, there is no other passion that she would want to take part in.
"Theatre gets a total bad reputation for being geeky, but honestly, I've never met a more accepting and caring group of people. Everyone should give it a try at least once, or they're missing out," Dewitt said.
Memorizing lines and dealing with stage fright is a struggle for her, but she says that doesn't keep her back from doing what she loves most.
"It's so, so common for actors to get nervous before a show because seeing the people in the crowd can be intimidating and that could make you forget your lines or even forget the order of your lines, but usually adrenaline keeps me going and I've only ever had minor mishaps when on stage," she said
DeWitt says her positive attitude towards theatre should encourage everyone to try new things.
by LILY JONES