'Stranger Things' will blow your mind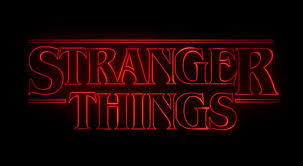 If you have Netflix and haven't watched the Netflix original series  "Stranger Things" you're missing out.
The show got released August 31, 2016 and has a total of 8 episodes in season 1. Each episode is around 40 minutes. Season 2 is soon to come in 2017 with nine episodes.
In the TV show "Stranger Things," a monster gets loose from Hawkin's Laboratory. While this monster is loose, he kidnaps Will Byers (Noah Schnapp). Will is a young boy, who always hangs with his best friends, Lucas, Mike, and Dustin. When Will's friends find out he's missing they go to search for him, finding a secret weapon that they weren't quite expecting. This weapon of theirs help them find exactly how to save Will. But while Will is gone a lot of strange things happen…
If you like horror mysteries , you'll like this show. The show is rated TV-14. Also the show has rankings of 5 out of 5 stars on Netflix.
One of the main characters is Will (Noah Schnapp) who also was the voicing for Charlie Brown in the Peanut movie, and appeared in the movie "Bridge of Spices". Will's good friend Mike is played by Finn Wolfhard . Finn Wolfhard is a Canadian actor, who is an up and coming star. He previously had roles in "The 100" and "Supernatural". The "secret weapon", Eleven (Millie Bobby Brown). Eleven is played by her polar opposite Millie Bobby Brown, who actually shaved her head for this TV show! Dustin (Gaten Matarazzo). Gaten Matarazzo also acted in the film Blacklist Lucas is played by Caleb McLaughlin. Caleb McLaughlin is also an up and coming actor who has had a small role in "Law and Order" and is going to play the young football player in an upcoming biopic.
It was directed by the Duffer Brothers. Who also directed the horror film "Hidden" and also episodes for "Wayward Pines". If you like these shows, than "Stranger Things" is definitely worth the watch.
By EMILY COWLES