Volunteer enjoys helping others to make a difference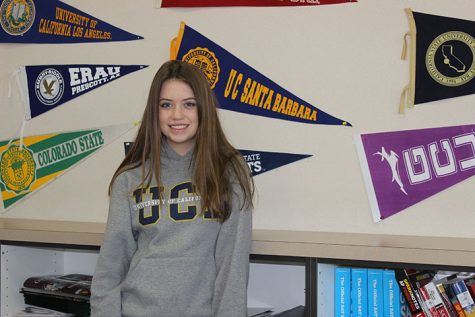 Instead of the typical summer of lounging by the pool or binge-watching popular Netflix shows, Nicole Lemay enjoys spending her time giving back to the community.
Ever since she was a peer teacher at the age of 13, Lemay realized that she clicked well with people and decided that volunteering was one of her passions in life. One instance in particular impacted her the most when she volunteered at a local summer camp through Bayside Church to assist children with special needs.
At the summer camp, Lemay was assigned to keep an eye on a boy with autism, primarily affecting his hearing abilities. Lemay spent the entire camp doing fun activities, such as making crafts and attending special needs rallies with people she normally would not surround herself with.
"[The summer camp] made me realize that [special needs children] are the same even though everybody is different. We are all the same in the end basically. They have the same feelings as we all do and enjoy the same things as we do," Lemay said.
By partaking in many volunteer opportunities, Lemay gains a different perspective on life and learns a variety of lessons. Lemay practices taking care of others and is able to see the daily struggles of others who may not be as fortunate as her.
"I honestly think [volunteering] is a good life skill. You just gain more patience because not everybody is the same," Lemay said.
To Lemay, helping others and being an overall good person is what matters most in her life, so volunteering naturally appealed to her. She also believes in acceptance and that others should be themselves, which is the message she hopes to spread by volunteering.