Justin Timberlake brings a new spin on music in his hit album 'Man of the Woods'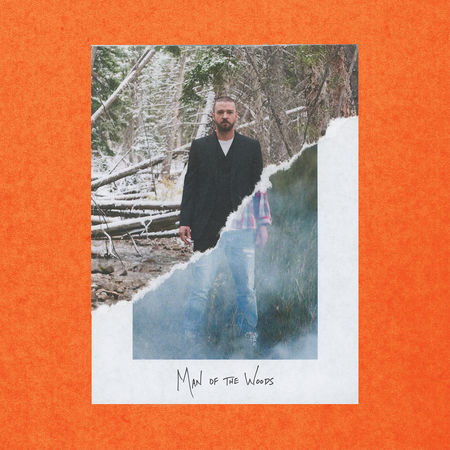 Justin Timberlake's new album "Man of the Woods" is both emotional and upbeat, in this day and age. "Man of the Woods" was released Feb. 2, 2018, and was followed with a very personal message to its name. The new album, additionally, has a mix of pop, r&b, and electronic within the 16 songs displayed on "Man of the Woods". Justin Timberlake's album include "Filthy," "Midnight Summer jam," "Sauce," "Man of the Woods," "Higher Higher," "Wave," "Supplies," "Morning Light," "Say Something," "Hers (interlude)," "Flannel," "Montana," "Breeze Off the Pond," "Livin' off the Land," "The Hard Stuff," and "Young man." With meaning, appeal, and a number of songs, "Man of the Woods" can be considered a huge hit in my book.
Before the album release, Timberlake released his first single since his "Can't Stop the Feeling," inspired for the movie "Trolls," called "Filthy." "Filthy" can be compared to his 2006 hit release "Sexy Back." Like "Sexy back," "Filthy" was hit with a few haters who weren't prepared for this kind of song, but I personally believe that this song is positively exciting and new in its own way. I additionally believe that some of the lyrics such as "haters gon' say it's fake" describes Timberlake calling out those who hate, and have hated, his songs before.
After the release of "Filthy," Timberlake came out with another single from the album called "Say Something," featuring Chris Stapleton. "Say Something" was told to represent the #metoo movement and refers to the public and media that continue to pressure celebrities, and Timberlake himself, to speak up about said movement. Like many other songs on the album,"Man of the Woods," I can feel the emotion that Timberlake put into the song and can safely say how well he speaks his emotion about controversial topics through his talent. I feel liberated when listening to his song "Say Something" and feel the message that Timberlake is trying to speak to his fans.
Considering the meaning of Justin Timberlake's new album, Timberlake announced in one of his interviews that "Man of the Woods" is inspired by his son, wife and family. The album itself was named after Timberlake's son, Silas, whose name means "woods." Timberlake also adds that "Man of the Woods" celebrates his roots and is probably the most emotionally involved album that he has ever done. Along with how well his songs are written, I feel even more emotionally attached to "Man of the Woods" when I considered the emotional ties it has with Timberlake and his family.