Trending: five looks that will prepare you for the fall season
Hang on for a minute...we're trying to find some more stories you might like.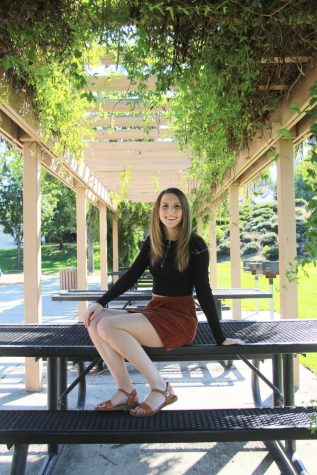 "The pumpkin spice latte isn't the only orange thing trending this season. Pairing rust with a neutral color is a fun way to extend your wardrobe. I chose an outfit for a warm fall outing. Wearing a corduroy rust skirt, black shirt and sandals you are ready to take a trip to the pumpkin patch."
Shirt: Love Culture
Skirt: Forever 21
Sandals: Steve Madden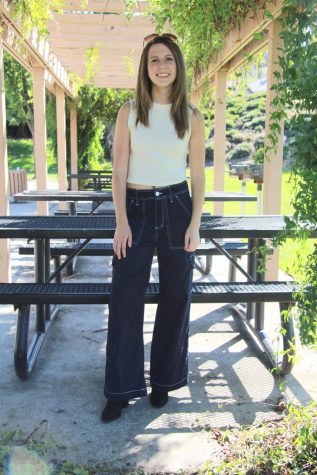 Navy baby
"Bring the retro vibes into fall with these oversized pants with white stitching. Navy is a huge trend this time of year; using it in the most unexpected ways throughout your outfit is the most beneficial. I paired it with a cream tank and black booties. However, to add an L.A. feel to this outside, add a pair of sunglasses."
Shirt: H&M
Pants: Forever 21
Booties: Forever 21
Sunglasses: Tilly's
Bring on the bootie
"This outfits consists of two trendy clothing items this season. As a base I chose a black turtleneck for a more professional look. Adding a pair of statement bottoms is really popular, and for this look I chose pants with a small plaid pattern. For a delicate touch I added a three tear necklace to contrast against the black top. Lastly put on your black booties to tie the look together from head to toe."
Shirt: Forever 21
Pants: H&M
Necklace: Charming Charlie
Booties: Forever 21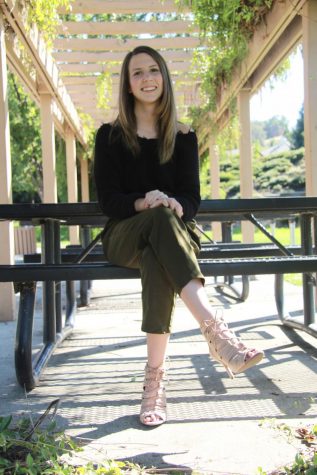 The bigger the better
"As the weather gets colder, sweater weather approaches. I paired an oversized black sweater with army green pants, which is also a super festive color for fall. For the shoes I chose beige strappy heels to complete the look."
Sweater: Forever 21
Pants: Love Culture
Heels: Macy's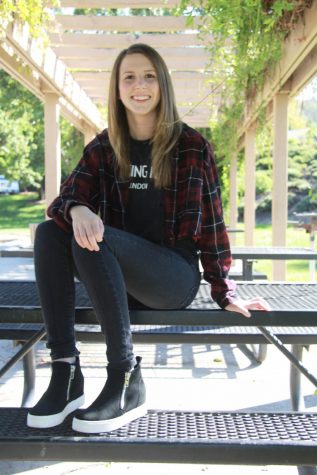 Channel your inner flannel
Keep it grunge this fall and reach for your go-to flannel. Revamp the look by pairing it with a distressed T-shirt. I chose black jeans to go with this look to add to the grunge style. Lastly, I chose a pair of chunky black sneakers to finish it off.
T-shirt: Forever 21
Flannel: Forever 21
Jeans: Forever 21
Shoes: Steve madden