Top 5 defining moments at school in 2013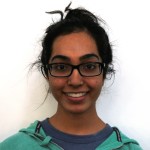 1. Higher API score
It may not be a big deal to students, but the higher API score achieved in 2013 is more than enough of a reason for Mrs. Hawkins to beam with pride. It's a reflection of the hard work administrators and teachers put into student success. It keeps the school's reputation standing strong not just throughout Placer county, but the entire state of California.
2. Solar panels
There's been a lot of talk lately about saving energy costs to better the planet, and that's exactly what we decided to do by installing solar panels to power the school. Located conveniently in the parking lot, they shade our cars from the blistering California sun and make kids from other schools stare in awe. It's one of the main things people notice when driving past our campus now, and it stirred up much talk within the student body when plans for its construction were being made. It's one of the most drastic (yet fantastic) changes made to our campus.
3. Wi-Fi
So let's say the data quota for your smartphone is almost up. Or, knowing how often we use our phones, it's been gone for a while now. No worries, because now we have wifi installed in various areas across campus this past semester. Now when a computer just happens not to work or you need to quickly look something up in class, you can make use of your smartphone.
4. Teachers left
History teacher Mr. Jon Bryant and dance instructor Mrs. Amber O'Brien both departed the school in 2013. They both affected many students and it was sad to see them go, but I'm sure they're doing well. Bryant was really fun to learn all the concepts in AP World History because of his excitement and passion for what he was teaching. O'Brien was also a really excited person about dance and it was fun to be in her class.
5. Second teacher to be arrested
Unfortunately, Eldredge is the second teacher after Yamamoto to be arrested for alleged sexting with a student, and now several students, especially those involved in the theater program are deeply affected by this tragedy. The curiosity regarding a new director for the spring musical "Evita" as well as the entire future of the theater program is flooding everyone's minds. It's really upsetting and there's much anticipation for a final verdict on his case.
by KAVLEEN SINGH