Top 5 Life Changing Moments of 2013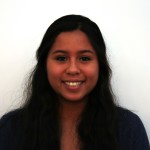 1. Participated in "Feed My Starving Children" program for Phillippines
There are many options for fun on a Saturday. Going to the movies or maybe to the mall are options I usually consider. But on that specific Saturday, my mom informed me that she had signed us up for a food packing event to help the Philippines.My mom is Filipino and she felt that participating would be a lifting experience and that  I should go along for the ride as well. Before we started packing, the coordinators showed us pictures of the devastation; the mass destruction was almost hard to look at, and my heart ached for all the lives lost.It was a turning point for me; I realized what a selfish person I've been and reaching out to these children was exactly the change I needed. Amidst the other food packers, I finally realized the definition of selflessness.
2. Made a new group of friends
My previous group of friends were snobs. They owned flashy Juicy Couture bags and studded Miss Me jeans. Yet, I was like them and conversed with them every day. They gossipped nonsense everyday, and I was completely blinded, thinking that this was the normal way to act.The week I decided to stop hanging out with them, was tough; it worried me that if I give them up, was it possible to make new friends? Luckily, I joined a new group where I fit in perfectly, and the change has finally given me a break from drama.  Sure, maybe they don't wear designer clothes, but I prefer their chill personalities than their clothes any day.
3. Began water polo as a starter
My decision  to play water polo was based purely off of impulse. I've been swimming for a long time, and am a part of Whitney's swim team, so ultimately, I thought water polo would be an easy transition. I could not have been more wrong; water polo took swimming to an entirely different level.On the first week, our coach introduced me to ball handling skills, plays and the rules of the game. As the pre-season progressed, I got increasingly better due to the tough workouts. My first game was nerve wracking; I was a starter and the fierce girls on the opposing team were viciously brutal.Deeper into the actual season, I scored more goals, and that pushed me to work harder. My teammates and I also formed a strong bond that has fueled my newfound passion  for water polo.
4. Got formally asked out for the first time
To start off, I am an unbelievably awkward person. Social settings aren't an ideal place for me to be, and talking to guys is certainly out of my comfort zone. It was a sickeningly bright Sunday, hot enough to  melt a Texas parking lot. I bustled into church that morning, completely unaware of the unfortunate series of events that were about to happen.I noticed that, Brandon, a guy I've been friends with since the 1st grade, was dressed nicely. To my utter surprise, in front of all my fellow youth group friends, he asked me to be his girlfriend with roses and such. I was deeply flattered, but at that moment I just needed to curl up into a ball and shield myself from my surroundings.Unlike most teens, I'm not allowed to date, and this was not an exception.Blushing a deep red, I quietly pulled him aside and began my most mortifying conversation that I have yet to experience.
5. Read "Looking for Alaska"
I am a self proclaimed bookworm. My bookshelves are stacked with an endless amount of books, but when I started reading "Looking for Alaska" it inspired me like no book has before. Alaska and I are somewhat similar. We both have a fondness for books and writing, but her actions are what really drew me in. She pranked people to no end and made people fall in love with her smooth talking.  However, her impulsive actions are what led to her death, and I was heartbroken. Her two friends, who are alive, mourn, but also ponder, death, suffering and the labyrinth of life.
by KRISTEN EL SAYEGH