Afternoon off periods allow time for homework, jobs, errands, activities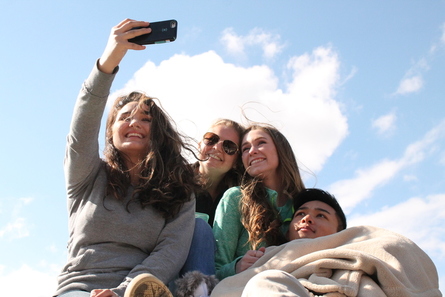 Afternoon off periods are — by far — much more productive and time-efficient than morning off periods. Afternoon off periods allow time for homework, work or sleep.
Between the time the intervention bell rings signaling the beginning of lunch to the last bell of the day, 2 hours and 23 minutes pass. Being able to end your school day at 12:17 rather than 2:40 allows for much more productivity.
Afternoon off periods aren't just getting to skip your last block class.
Not only do you get the amount of time a morning off period would give you, but you also get intervention and lunch off, too. That's an extra 47 minutes morning off periods don't give you. It may not seem like that much time, but you can do whatever you want with it.
If you want to get help during intervention before you leave, you can do that. If you want to make up a test at lunch and then go home, you can do that. Or if you want to spend the time getting lunch with your friends off-campus, you can do that.
Running errands and getting other to-do items checked off are another reason afternoon off periods are more effective. Most businesses don't open early enough on weekdays to stop in and pick something up or drop something off while by the time the afternoon rolls by most businesses are open and ready for business.
Students with jobs can change their availability from 3 p.m. to 1 p.m., allowing them much more time to work. There is also a greater likelihood of being hired in the first place, because employers like to see open availability and flexible scheduling options.
While some seniors argue that mornings off allow time to sleep in or eat a good breakfast, that isn't the case for a lot of seniors. Most have younger siblings at the school that they need to drive for first block, taking away the opportunity to snooze the alarm.
However, having an afternoon off period also makes up for the lack of sleep in the morning. It's called a nice afternoon nap.
by OLIVIA GRAHL