iFly Sacramento offers skydiving adrenaline rush without dangers of free falling
Now open in Roseville on Harding Boulevard, iFly Sacramento is a new indoor skydiving arena that caters to ages 3 to 103.
The chain began in Orlando in 1998 and has spread to the west coast with locations in San Francisco, San Jose, Hollywood and more.
Mr. Cameron Cole transferred from iFly San Francisco to become General Manager of iFly Sacramento and was involved in the opening of iFly Sacramento since they began drilling into the land.
"We create the same effect as freefall skydiving, so local skydivers come in at night to practice formations, positions and transitions. They like to practice indoors versus outdoors because you have more time to practice, you don't have to wait for the plane and it's extremely safe. This is a great experience for those who want to skydive but aren't ready to take that jump yet," Cole said.
Joel Aguirre controls the speed in the wind tunnels according to weight and body size.
"Depending on the person's body size and weight, the wind will go up to 165 miles per hour," Aguirre said.
Instructors go through a month long training course that includes eight hours per day of practicing flying and flying people. Trainers who are certified by the International Bodyflight Association must check off instructors who meet certain standards to become iFly instructors.
Charles Reed has been a flight instructor for eight years.
"My favorite part about this job is bringing someone who has never done this before into the wind tunnel and introducing my passion to them," Reed said.
After flying, instructors log proficiency levels. Return fliers receive a discount and have the option of learning new tricks such as flips.
Although the Roseville location has been open since May 18, the grand opening will be June 24.
Cole said, "We're going to have the Red Bull Air Force skydive into the building, taco trucks and all kinds of cool stuff going on that day."
Beginners follow a two-hour training and flying process.
Prior to the flight, new flyers must fill out a waiver online at www.iFlyworld.com.
Upon entering the building, flyers will check in and pay. Prices for beginners start at $70.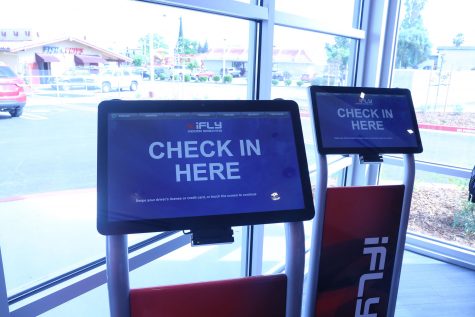 Before the session begins, flyers watch an introduction video and learn body positioning from certified iFly instructors.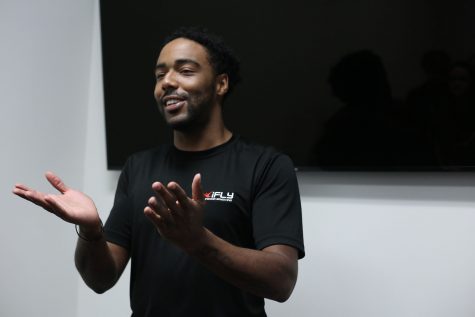 Flyers will then gear up in provided jumpsuits…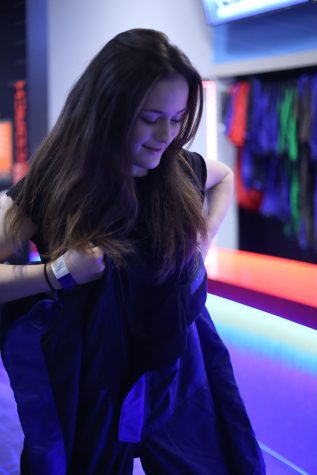 …and goggles…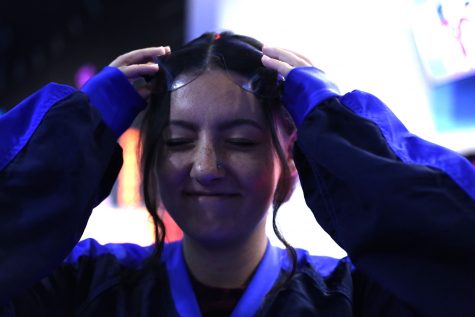 …and earplugs…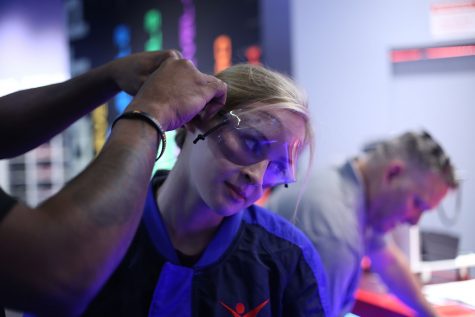 …and finally, a helmet.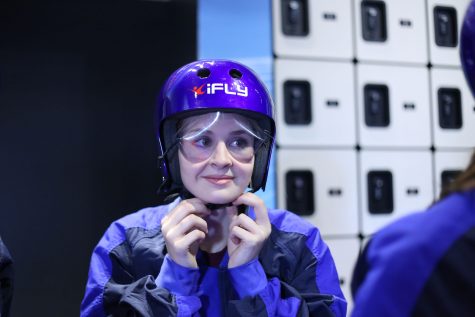 After gearing up, the group will enter the flight chamber.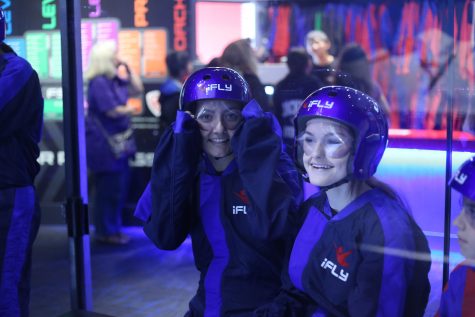 Each flyer will fly twice for two minutes each with instructor assistance at all times.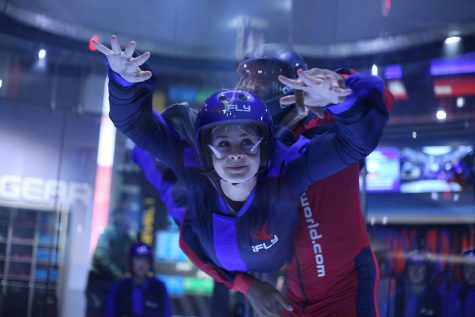 On the second flight, customers have the option to "fly high" which includes higher wind speeds, higher flight elevation and spinning for an additional $10 fee.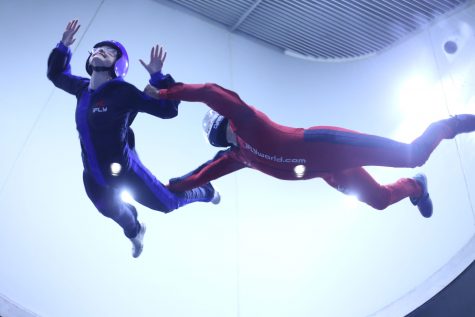 At the end of the session, the instructor will perform an aerial flight show.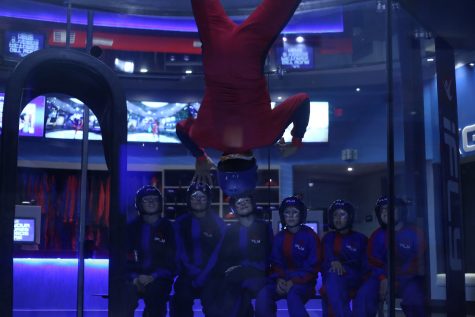 story by SIERRA YOUNG, photos by MISSIE CARACUT & RYLEA GILLIS