Vegan chocolate helps to fulfill her passion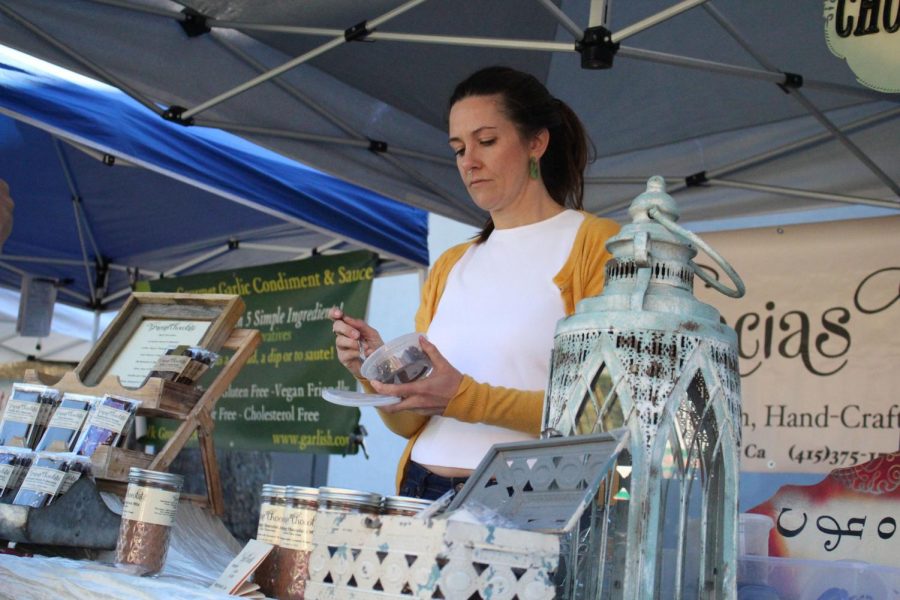 In order to fulfill her passion, Jessica Osterday comes to the Midtown Farmers Market at 8 a.m., in Sacramento, to reach her goal of creating a chocolate experience for others. Osterday started her own company, Gracias Chocolate, as a vegan.
"When I first started the company, I was primarily vegan. Now, I like a broader spectrum of food. But I like supporting that part of the community because I think it's such a helpful way of living for the planet," Osterday said.
The process of making the chocolate takes a long time. Osterday makes all her chocolate primarily on her own, but has one helper come around during the busy holiday season.
Not all of the chocolate that she makes is 100 percent vegan, but they are all dairy free.
"I can usually push out about 200 bars a day but then packaging takes another day, so depending on how much help I have, how quick I am on my feet and what bars I'm making, it takes a while to get done," she said.
There are always ups and downs in starting a business, and even though she has to make hundreds of chocolate bars a day with little to no help, consuming most of her free time, the good over shadows the bad in her experience.
Osterday said, "Overall, I enjoy the process of offering chocolate and selling it and engaging with people in a personal and beautiful way around chocolate. That's where my passion is."
by KATELYN VENGERSAMMY