Bayside helps community raise funds to support families affected by Camp Fire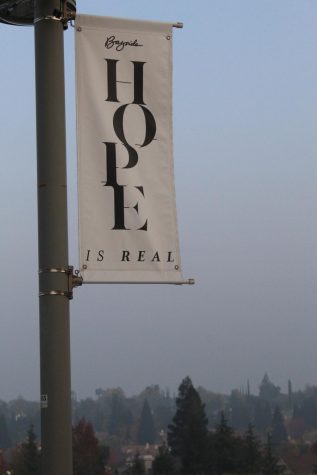 On Nov. 8, just two hours away from Rocklin, the fire in Butte County, now called the Camp Fire, has killed a total of 63 people and left 631 others missing. The fire destroyed 12,256 structures, 9,700 of them being people's homes. More than 52,000 people have been evacuated and forced to leave everything they own. In order to help the people most affected by this incident, the Bayside church  teams up with Salvation Army, Convoy of Hope and American Red Cross to raise funds and go down to Chico to give them what they can.
""We raised well over $120,000 so far then sent up two different trucks from Convoy of Hope which are loaded with food essentials. We are partnering with a couple of the different churches up there, giving each of their staff members $1,000 for them to go out and buy clothing," Bayside director of local outreach Shaun Sanassaran said.
Families have a hard time going through the remains of what the Camp Fire left behind in their homes. In order to make it easier for them, the Rocklin community is gathering up to lessen the trouble of searching through the ashes.
"Partnership with Salvation Army and American Red Cross, we  are sending volunteers there to build sifting kits. These are kits that you would use to clean through what the ashes in the fire left behind," Shaun Sanassaran said.
Visiting Butte County  Nov. 14, Sanassaran got to see the devastation first hand and talk to the people there about their needs. He does this in hope of coming back with some more knowledge of how to help.
"While we were there, they had said their biggest need is canned foods. So, we're going to do a food drive this weekend to help them," Sanassaran said.
This food drive will happen this weekend at the Granite Bay Bayside campus. The address is 8191 Sierra College Blvd. People then would be able to come by and drop off any canned goods they have.
Although times are hard at the moment, Sanassaran found that everyone there still has a positive outlook on how things are playing out. With the help of students, parents and the rest of the community, the people living in Butte County are able get back up and fight against this disaster.
Sanassaran said, "It's devastating what they're going through. You'd expect people to be more distraught and broken down, but actually they say that it's okay and we're going to be alright."