Classic holiday drinks become tradition
Classic holiday drinks become tradition
Just as the leaves start changing, so does the menu at your favorite local Starbucks. These special drinks have become veterans on the holiday menu, some may even call it a seasonal tradition.
I went to my neighborhood Starbucks and tried them myself, here's what I thought about these holiday drinks.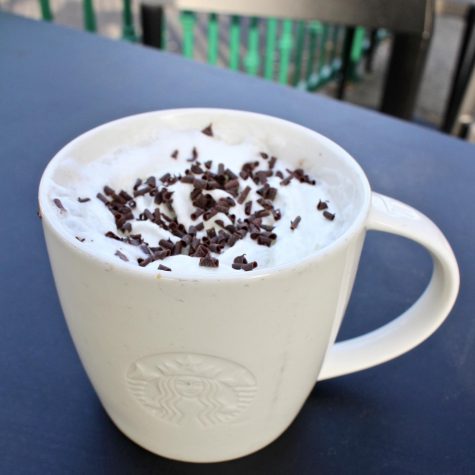 Let's start with my favorite of the three: the Peppermint White Hot Chocolate. If you're a white chocolate lover you came to the right place, looking for a drink that resembles a candy cane we've found it!
This drink is made with white chocolate mocha sauce,peppermint flavored syrup and steamed milk.
I've tried the classic peppermint hot chocolate and loved it! It came as a surprise to me that they offered a white version too. If your like rich flavors the regular peppermint hot chocolate would be your go to, but if you like you drinks to taste like candy definitely try this. I think it's a wonderful twist on a classic hot chocolate. My favorite part of the drink was the chocolate curls on the top.
Overall I would rate this drink:
Flavor:9/10
Price for a tall ($3.95):7/10
Appearance: 10/10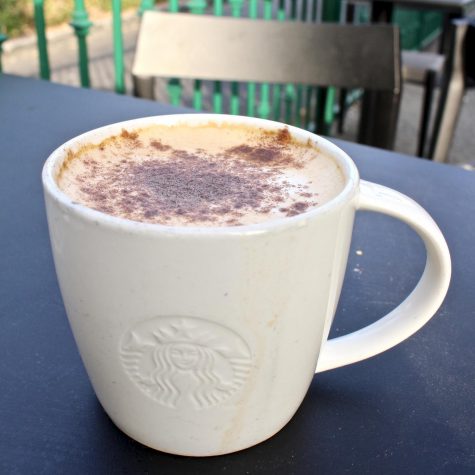 My second favorite of the three: the Pumpkin Spice Latte. If you love pumpkin pie and coffee this is the drink for you!
The drink is highlighted with pumpkin flavor, cinnamon, nutmeg and clove. To finish it off you can top it with whipped cream and real pumpkin spices.
I love the Pumpkin Spice Latte as it is such a comfort drink for me. This time I opted out on the whipped cream, but still added the pumpkin toppings. Everytime the first day of fall rolls around, so does my car in the Starbucks drive through ordering my first seasonal latte of the year. With Thanksgiving only a day a way, if you're a pumpkin lover you can do some pregame before tomorrow!
Overall I would rate this drink:
Flavor:8/10
Price for a tall($4.25): 6/10
Appearance:7/10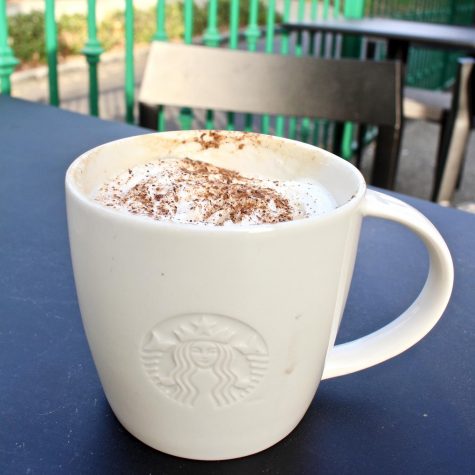 My least favorite out of the three: the Gingerbread Latte.
Despite its festive name, the Gingerbread Latte was a bland disappointment.
The drink has spicy gingerbread flavors and steamed milk with subtle notes of coffee. It is topped with whipped cream and ground nutmeg.
I was really let down by this latte because it had a very overpowering burnt flavor. I expected it to be more sweet and less overbearing. Even if there was sweetener, I couldn't taste it with all the other flavors battling it. The drink almost tasted like toast. However, the nutmeg toppings were by far the worst part for me. They made the drink taste grainy, but were authentic to the drinks spicy reputation. If you like the flavor of coffee and toasted things it is worth a try.
Overall I would rate this drink:
Flavor:3/10
Price for a tall ($3.75): 7/10
Appearance: 9/10