California Power Outages cause people to take extra precautions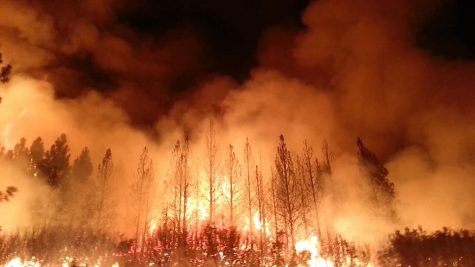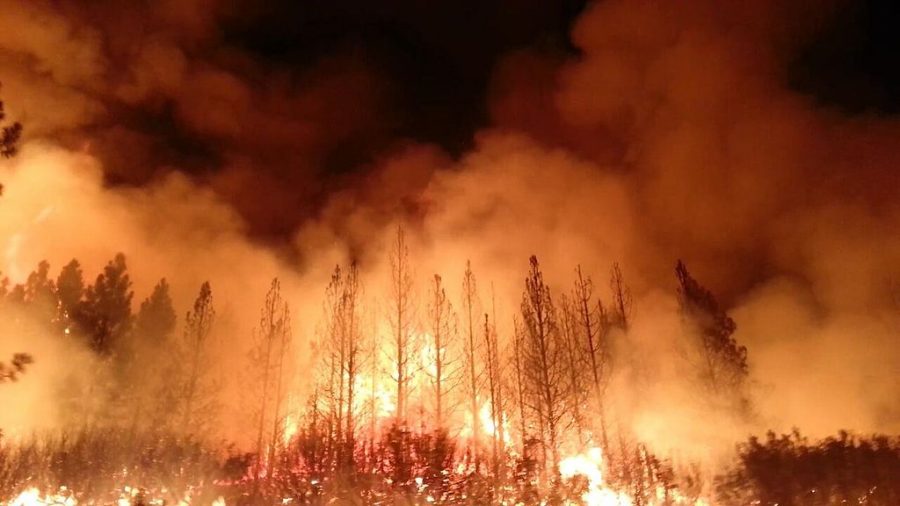 With recent weather reports of high winds and extremely low humidity, PG&E shut off power in large California regions to reduce the risk of yet another wildfire and bankrupting lawsuit. Just last November a deadly fire broke out in Paradise, California with a death toll of about 40 citizens. This fire, also known as the Campfire, was the deadliest wildfire in the United States since 1918. However, it is the sixth deadliest wildfire in U.S. history overall. This power outage affected 500,000 to 800,000 residents and even though many schools and workplaces in California closed, all RUSD schools remained open. The Campfire was inspected by Cal Fire and determined to be caused by faulty electrical transmission lines owned by Pacific Gas and Electrical Company.
Having a power outage is more impactful to a household than not being able to curl your hair or charge your phone. For many houses garage doors don't open, lights don't work and refrigerators/freezers are shut off.
"Having to keep perishable items in my fridge from going bad is going to be the hardest part of the blackout for me since I eat cereal every morning for breakfast and I won't have any milk," Jacob Harbert said.
An average refrigerator can safely keep food cold during a power outage for up to four hours if it remains unopened. A full freezer will hold the set temperature for up to 48 hours. The power outage caused by PG&E could take up to five complete days for full restoration, which is far beyond safe food regulations, charged phones or the ability to have the lights on while getting ready in the morning.
For drivers on the road, having a power outage in their area is an additional risk they must face. Traffic lights work depending on the power circuit that serves the area. If the power circuit is out, so are the lights, thus causing additional chaos on the road. Without the use of electricity, workplaces and schools around the area are forced to remain closed.
"The hardest thing is knowing my little brother and mom gets to stay home from school/work due to their schools being closed, while I still have to go to school." Kendall Warner said.
During the Camp Fire, students in RUSD started a petition to close school due to the extremely unhealthy air quality. Schools ultimately closed Nov. 15. Students in the district tried this approach again by sending out and posting another petition on their personal social media to close down schools for this occasion but all district schools remained in session.
Most schools in the area now depend on electronics for all aspects of the day from essays in language arts to math textbooks.
"I need my computer to do all of my course work. The power outage has affected my school work since most of it is done and turned in online. I've devised a plan with my mom to just work at Origins on my chrome book and to charge the family's devices there or in my car," Sabrina Agaibys said.
In such a modernized society, it seems abnormal to not have a charged/working electronic at all times. In these circumstances, in order to do that, extreme measures such as camping out at coffee shops, moving or getting rid of all refrigerated food and charging devices and electronics elsewhere must be taken.
by Martine Gilbeau and Bianca Cowles