Q&A with Logan Sindelar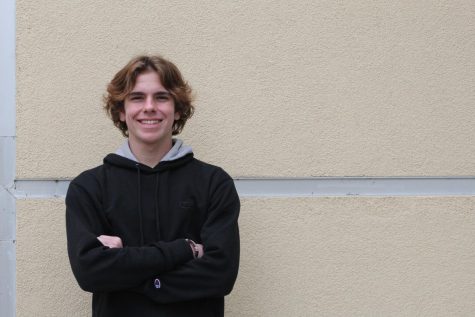 Q: How did your football career begin?
A: I started playing football when I was 11 years old. My dad got me into it. I like the competitiveness and the team aspect and getting to know people.
Q: Your position is quarterback for the freshman football team. Were you able to play any games this season?
A: I only played one game because I got injured. I broke my ankle in warm-ups. I went to the hospital and they put a cast on me, so I was out for the season. 
Q: What is your favorite route to throw and why?
A: My favorite route to throw is a 'go route' because I like to throw the ball far. 
Q: What scares you the most about being quarterback?
A: Seeing the other team and the pressure that the game has on me is a lot, but once you get used to it, it goes away.
Q: How do you deal with the pressure during the game?
A: I just take a deep breath and focus on my job.
Q: What training do you do?
A: I go to practice every day and passing camp, and I do certain quarterback drills to get better. 
Q: Who is your favorite football player?
A: My favorite football player is Jimmies Winston because of his leadership and how he throws. I just like him a lot, and I want to be in his position someday.
Q: What's your favorite part of basketball right now?
A: The competition between each team that we play and getting better.
Q: Now that you are able to play now, does play affect your injury at all?
A: I have to wear ankle braces but that's about it.
Q: What position do you play on the team?
A: Right now I am playing small forward.
by NOAH HART, PARKER KANAN & JACOB REICHENBACH