Dominick's Italian Restaurant earns its 'authentic' status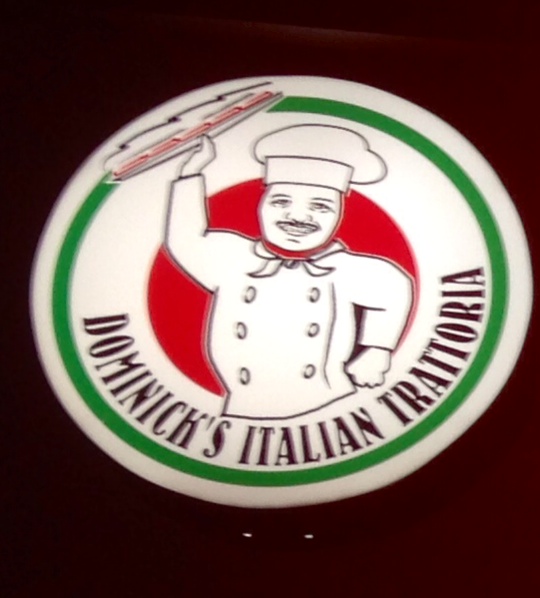 I come from a long line of Italian blood, so when it comes to finding authentic Italian restaurants in Rocklin, not much comes to mind. Most restaurants that claim they have Italian foods will actually put an american twist to it. But there are a few restaurants that stay true to the Italian tradition, and Dominick's Italian Restaurant has stood out among all the rest.
Dominick's Italian Restaurant is a family owned business that started in 2007. This hole-in-the-wall restaurant has the Italian feel to it the minute you walk in. With classic Italian advertising posters covering the walls and the mood of a traditional Italian Bistro, this small town family restaurant has served the best Italian food I have ever tasted.
Service here was fast and friendly. My food came out at the perfect time between one plate to the next. Comparing it to other restaurants, the food came out fast enough that it wasn't left sitting under a heating lamp but not so fast that the meal feels rushed.The waitresses always wore a smile that never left their faces. They also seemed to get along nicely with each other, which is an important part about being a part of a restaurant.
The menu was easy to read and contained plenty of choices to choose from. If you go there for the first time, it may seem overwhelming. But hopefully I can ease your mind with suggesting some of my favorite dishes.
If you decide to get a soup with your meal, I highly recommend the Italian Wedding Soup. A chicken broth base with frog-eyed noodles, cheese, and meatballs makes the perfect soup to spice up your meal. When it comes, it may look distasteful. but you have to at least try it. I thought the same thing until I took my first spoonful.
If you happen to be starving when you reach the restaurant, choosing and Antipasti, or appetizer, will certainly help satisfy your hunger, but won't spoil your appetite. A Fresh Caprese Salad is what I suggest ordering. Fresh tomatoes and creamy mozzarella cheese topped with a sweet dressing make for a good and healthy way to satisfy your hunger.
The most important meal is the entree. If you have difficulty choosing from all the wonderful-sounding options, try something simple like the Four Cheese Ravioli with Marinara sauce. This simple dish is a great option for one who has a small appetite to satisfy. Word of caution though: If you don't like a boatload of marinara sauce, I recommend either getting it on the side, or getting another sauce. Other than that, these stuffed noodles are the best.
If you have a sweet tooth, Dominick's has you covered. They have a wonderful array of mouth-watering cakes. And if you happen to love chocolate as much as I do, order the chocolate mousse cake. This dessert with leave you wanting more with a chocolate bread base, whipped and creamy chocolate middle, and topped with whipped cream and drizzled with chocolate sauce. All the chocolate makes the cake very rich, and this dessert is highly recommended for the chocolate lovers out there.
If cake isn't up your alley on the dessert menu, maybe coffee is. How about an Affogato to end your perfect Italian meal. A small cup of coffee gets poured over a scoop of cold, creamy gelato. You may not find this option on the dessert menu, but just ask your waiter or waitress and it will be out in no time.
If you ever have a craving for real, authentic, traditional Italian food, Dominick's Italian Restaurant, located on Auburn-Folsom road, is open for dinner Monday-Friday, 5-9 p.m. So as they say in Italy: Bon Appetite!
by KATIE CHIAPPONE