"Cupcake Wars" brings a twist to holiday treats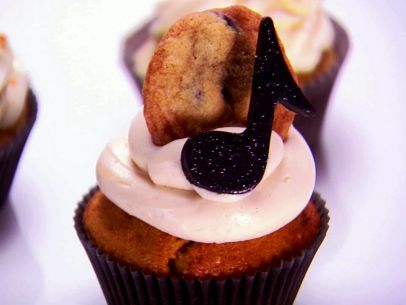 As the holidays are finally rolling around, people are seeking delicious dessert recipes to serve at their Thanksgiving and Christmas dinners. Steering off the course from the basic pumpkin pie and apple strudel, there are many unique cupcake recipes that can be found from watching "Cupcake Wars."
This cooking show can be found on the Food Network with reruns of all nine seasons and features unique and unknown cupcake recipes.
The show consists of four bakers that compete in three rounds of competition. After each round, one baker will be eliminated and at the very last round only two will remain to fight for first place. Each episode has a theme such as "Aloha Hawaii" and "Big Time Rush," where the winner will present their cupcakes at a party or dinner and receive $10,000.
Florian Bellanger and Candace Nelson, serve as permanent judges. Every episode there is a guest judge. The cupcakes are only part of the excitement, many contestants are very competitive and emotional during these episodes, which gives makes the whole show exciting.
The only problem with these episodes are that it is obvious that some parts are staged or their lines are already set for them, which takes away from the excitement and surprises of the show. Other than that many people are addicted to this show due to the excitement of watching other people work their hardest to create remarkable cupcakes in under the time limit given.
Episodes from different seasons can be found on Netflix and Hulu, which will most likely lead to addiction. Cupcake recipes and frostings from the show can be found on the Food Network website.
If you enjoy cooking shows filled with delicious recipes and entertaining story lines, check out "Chopped" airing on Thursday nights, which has the same concept as "Cupcake Wars" but instead chefs are creating meals other than cupcakes, and "Cutthroat Kitchen" which airs on Wednesday nights, both on Food Network.
These three shows will not only entertain you, but will inspire you to create delicious meals and desserts for the upcoming holidays. Many recipes from each show are found on the Food Network website that are fun to create and a delight to eat.
by MISSIE CARACUT