Improved communication system, changes and responses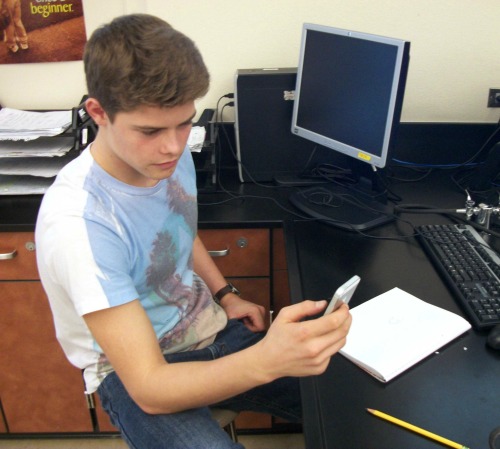 The Rocklin Unified School District  is enhancing the communication system with an improvement that will allow information to be passed directly to handheld phones through SMS messages.
To receive messages from the new SMS system, an 'opt-in' code was provided, allowing staff members to either subscribe to the SMS messages or to choose not to receive them at all.
The opt-in message was only sent out once, and was not only a way to let participants choose if they desired to receive these messages. It was, however also one of the Federal Communications Commission requirements for mass message sendouts.
Although planned to be launched on Jan. 20, a slight error in the SchoolMessenger database made the message send to only some of RUSD staff members.
"I apologize but we want to ensure that everyone has the opportunity to opt-in," Skott Hutton said, the coordinator of family/community engagement and strategic planning for the Rocklin Unified School District.
The message was instead sent successfully the following day.
"Text messages were sent to the student's primary contacts, typically mother and father," Hutton said.
While there is no charge from the school district for receiving the texts, users can be charged for sending and receiving messages through their phone carrier.
The potential for variety of what is possible through this app is what excites parents who are using this service.
"I think it's fantastic that there is now a more direct way for me to get information from the school district, instead of having to go looking for it on a website," Mrs. Jennifer Scaglione, a Whitney parent, said.
On top of being a more direct and straight-forward, the new SMS system should provide information at more speed, lending itself to distributing important information quickly. Mrs. Denise Snell, a mother of two in the RUSD, believes in the importance of having an efficient system.
"It'll be great knowing that if something important comes up, I will know about it in a matter of minutes," Mrs. Denise Snell said.
by JOEL TIMMS