Disney World bans selfie sticks from theme parks, angers visitors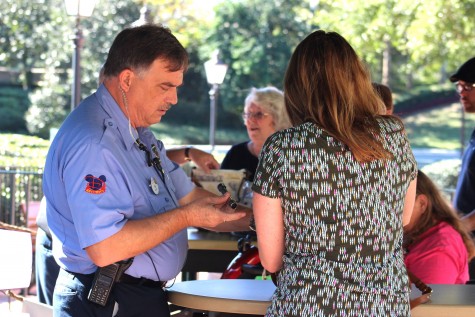 Every day, Disney World receives approximately 53,000 guests. For the amount of people going, security conducts baggage checks to take out any potentially dangerous items such as alcoholic beverages or any kinds of weapons, but a new item that security has prohibited are selfie sticks.
According to a BBC.com post in June, Disney confirmed that selfie sticks were officially banned from the theme parks. Disney is worried about the gadgets posing safety hazards when guests bring them onto rides.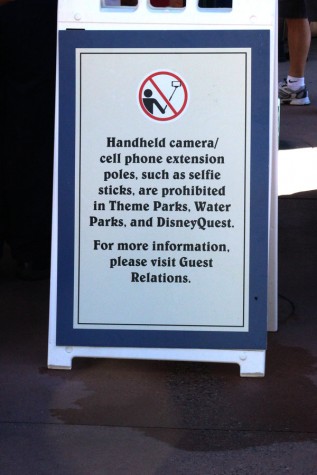 "[Selfie sticks] are banned from all Disney theme parks because visitors were taking them on rides; it's just a safety precaution," Disney security guard said.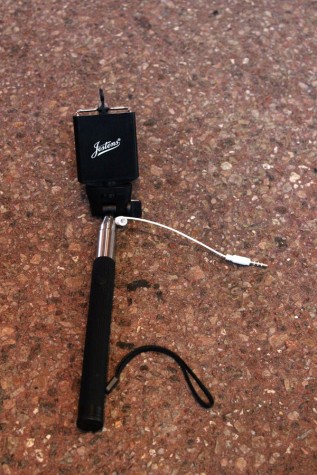 However, this rule angers some guests, especially as the tech world advances year after year.
Yesterday, as Whitney High Student Media entered Magic Kingdom, Olivia Grahl went through the routine baggage check and was surprised when security made her take her selfie stick out of her bag.
"Security told me that they were going to hold it free for me until I left the park," Grahl said.
Some visitors agree with the corporation's decision.
"I think Disney made the right choice to ban the selfie sticks because there are a lot of stupid people that bring them onto rides and hurt people around them when they're taking a selfie," Ben Kim said.
Visitors who attempt to bring selfie sticks into parks must have them stored in customer service offices and receive a numbered ticket to retrieve any confiscated items when exiting the park.
Other prohibited personal items include, but are not limited to:
glass containers (including those purchased in Disney stores outside of the theme park)
balloons (in Animal Kingdom)
straws (in Animal Kingdom)
drink lids (in Animal Kingdom)
shoes with built-in wheels
skateboards and scooters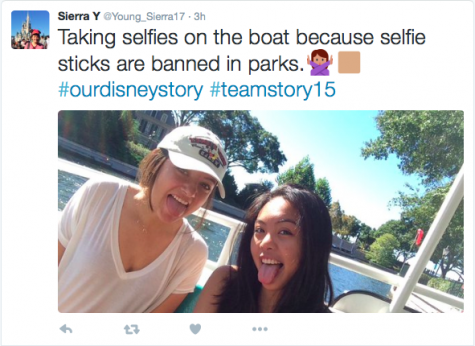 Loading ...
by MISSIE CARACUT & SIERRA YOUNG