New Year, New Board for Key Club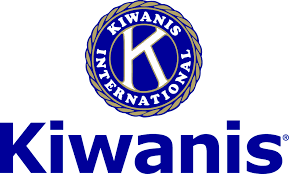 In the start of the second semester, positions opened up for students to become Key Club officers. This gave members of the club an opportunity to become an officer without any requirements.
On Jan. 24, Key Club met at room E-5 and had their elections. Many positions varying from president, vice president, treasurer, spirit coordinator and secretary. were open for the taking and members of Key Club gave one to two minute speeches on why they deserve the position. After their speech, the current officers asked questions for their specific job and were put on the spot on how they will improve the club and what changes they will make.
Since it is former president Trixy Angelie Ibis's last year at the school, she was forced to step out of position and members of the club were able to step up into leadership positions.
She will use this last semester as time to train the new staff for next year.
"I'm super excited for the new staffing and I will help come up with new ideas on how to improve the club including: how to publicize the club, how to get members to show up consistently and how to get the members more into the club," Ibis said.
New president Oviya Balakrishnan has been in the club for three years now and is looking forward to the upcoming year.
"I've been in the club since my freshman and joined the club just to get community service hours at first, however I fell in love with the club and have been looking forward to help the club and the community in any way I can," Balakrishnan said.
Peter Chang became spirit coordinator as a first year member and tells why he wanted to become an officer after joining this year.
"I ran for spirit coordinator as a first year member because I love to bring happiness to everyone and being a spirit coordinator was the perfect way to achieve it," Chang said.
Chang explains what he will do as spirit coordinator and how he's going to help the club.
"As spirit coordinator, I want to help unite everyone and give back to the community and I'll make sure this happens by inspiring everyone and motivating people to participate," Chang said.
The new officers will meet every month before school and Key Club members meet every Tuesday in E-5 during lunch. There are no requirements for new people wishing to join.
by Kenichi Watanabe