Marvel Cinematic Universe plans the future of their franchise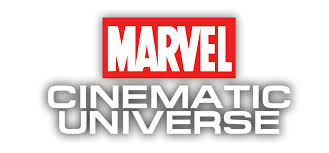 After the conclusion of 23 movies, Marvel has finally concluded 11 years worth of time and effort. However, many fans are left to think, what direction will the leaders of Marvel take its company, and what movies are set to follow after "Avengers: Endgame."
The first film, confirmed to be released July 5, is "Spider-Man: Far From Home." The second installment of Tom Holland's character of Spider-Man is supposed to take place in Europe, and is supposed to help wrap up the loose ends of "Avengers: Endgame," and according to Marvel Studios president Kevin Feige to be the true end to Phase 3 of the Marvel Cinematic Universe (MCU).
After Spider-Man, there is talk of a Black Widow origin story to be released sometime in 2020. According to an interview with Entertainment Tonight, one of the actors who has been casted, David Harbour, a director has already been cast.
"It's being directed by Cate Shortland who is a phenomenal director. She's a phenomenal director, so what's really exciting to me about it is it's gonna be like a real deep, interesting film. And so yeah, I'm just excited for it as a film as well as a superhero movie," Harbour said.
This movie will explore Natasha Romanoff´s character further, and as every other Marvel movie before it has kept the secrets to her origin much of a mystery.
In the comic books, Romanoff grew up as a brainwashed spy who was trained in the "Black Widow Ops," where she was biologically enhanced as was given fake memories to ensure her loyalty to Russia. In the movie, Marvel could further explore her motives as a Russian spy and show the reasons of her defecting to become a member of the Avengers. It is not stated who will play Black Widow.
Other movies which have been confirmed include: Black Panther 2, Guardians of the Galaxy Vol. 3 and Doctor Strange 2. After their immense popularities in theaters, these three movie franchises have been green light for another installment. All three of these movies are set to be released by 2021.
However, Marvel will also be adding two new superhero franchises to their roster, with the Eternals and the chinese martial artist Shang-Chi. The Eternals comic book series was created in 1976 by Jack Kirby. These comic books followed a group of people that evolved differently from everyone else. The production of Shang-Chi is undergoing lots of progress, as the director, Destin Cretton, has already been chosen. Similar to Iron Fist, another Marvel character in their television universe, Shang-Chi was created during the Kung Fu craze of the '70s. This movie will be the first Marvel movie to feature an Asian lead.
Finally, and least likely, it is possible there might be some integration of the mainstream Marvel superheroes with different X-Men characters such as Storm, Professor X, Magneto, Wolverine or even a crossover with Deadpool. Since Disney's acquisition of Fox, truly anything is possible.
While not coming to the silver screen, Disney has greenlit multiple Disney shows starring the minor MCU characters. For example, Falcon, Bucky, Hawkeye, Scarlet Witch, Vision and Loki have all had different shows approved. However, it is not clear whether the events in these shows would be marked as canon, or accurate, for the Marvel Cinematic Universe.
The future of Marvel after the release of "Avengers: Endgame," is not definite, however fans can expect the franchise to branch out and add new superheroes.
BY: BRENDEN JACOBY