After his 'Sun City' EP, Khalid releases his best album yet, 'Free Spirit' with 17 songs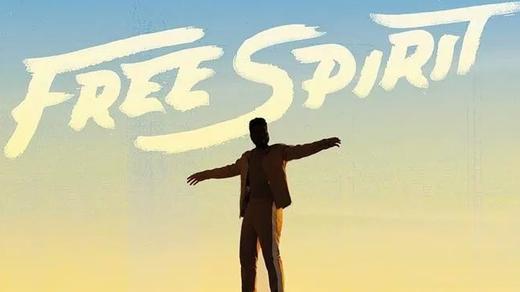 After two years, Khalid released a new album "Free Spirit," April 5. The album has 17 songs, including "Talk" and "Saturday Nights," which are the top two featured songs in the album. With a two-year break since his last album, American Teen, this album was expected to be great. American Teen had 15 songs, which were known for all being very similar with the same beats and meaning.
Although "American Teen" was his last complete album, he released an extended play called "Sun City," Oct. 19 with seven songs on it. The EP ranked No. 8 on Billboard 200 while "American Teen" ranked No. 9 in 2017.
In April of 2019, according to Billboard.com,  "Free Spirit" ranked No. 1 on Billboards 200 Album Chart, being the highest he's ever been ranked.
"Saturday Nights," "Better," and "Talk" were all released previously as individual songs and on his EP, "Sun City.'' The songs are good and still remain very popular but it made the album less special having three songs that have already been released prior to the special release of the album.
"Free Spirit" has a bigger genre of songs. He has songs such as "Outta my Head" featuring John Mayer which is very upbeat and about feelings for a girl. Then it jumps to songs such as "Alive" and "Heaven" which are both about asking to receive more from life.
This album is by far the most creative with many different styles of songs because it also features a short film directed by Emil Nava to accompany the album, which was released, April 3. The movie was made to support Khalid's album, to let his fans see the inside making of the album. With a special introduction that played before the movie, and after it, this short film makes the new album stand out dramatically.
Along with the short film, Khalid also announced his Free Spirit Tour dates. It is a world tour and is his fourth headlining concert tour. It is set to begin June 20, in Glendale at Gila River Arena, and conclude Dec. 4 in Sydney at Qudos Bank Arena. He is also coming to Golden One June 29.
For having a net worth of $6 million, Khalid makes his ticket prices very affordable, starting at $39.95 up to $79.95. Each ticket also comes with a free CD that is sent to the address used to purchase the tickets. Khalid had the possibility to make his concert very overpriced but didn't, which is a nice plus.
I think that this album was better than his previous album because of the musicality and the meaning behind the lyrics. By having many different moods displayed throughout his songs, his album is perfect for any occasion. The way he drew in his audience with the mood of the songs also sets him apart from other musicians.