Pause Coffee takes over local coffee shop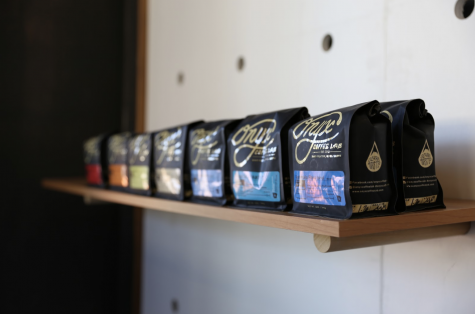 The go-to place for students to study. Replaced. Origin Coffee & Tea officially closed Jan. 15 and was taken over by Pause Coffee Jan. 16. Along with the name, Pause Coffee has been following through with changes from employees to business operations.
Origin was known as a non-profit organization created to help stop sex trafficking. For this reason, all of their employees were actually volunteers that earned community service for their hours. However, Pause Coffee operates in a different way.
"You have to reapply [to work there] because it's an actual paid job this time, which is different from what Origin would do. They only hire 18 and older now, so I can't work there," former Origin Coffee & Tea volunteer Carolina Garcia said.
Aside from how they operate within the job, Pause Coffee has also changed how they appeal to their customers.
"They're still in the process of making changes to the menu and a few redecoration changes have already happened. Almost everything behind the cashier against the wall is different and apparently they have other food choices besides cookies," former volunteer Amanda Tolentino said.
The lack of student volunteers has brought a difference in the buzz around the coffee shop.
"Drinks are still around the same price, but I guess it's a little quieter since there aren't so many volunteers from the high school there," Samantha Larsen said.
The reduced number of high school volunteers is not the only change brought to the coffee shop. Pause Coffee is putting their money elsewhere.
"It's [Pause Coffee] no longer a non-profit, but they still help the causes in many other ways," Pause Coffee employee Laura Cailean said.
Pause Coffee has changed its funding on certain organizations such as The Grace Network in Sacramento and Courage Worldwide Inc. in Rocklin as a way to continue to help the community.
by ASHLEY GRANADOS, ANGELINA MORGAN, NIKA MORADA & KATELYN VENGERSAMMY