Disney+ makes content easier to access for fans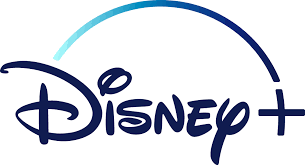 After coming home from a long stressful day of school, Jason Finta sits on his couch and reaches for the remote. A week ago, he would have turned on Netflix for his post-school entertainment, but after the release of the new streaming service Disney+, he turns on "The Mandalorian", a Disney+ exclusive that shows the lives of one of Star Wars most interesting character types: the bounty hunter.
"I was super excited for Disney+ mostly because I was excited to see The Madalorian. There was a lot of hype around it, and it ended up living up to the excitement and being an awesome show," Finta said.
After launch day was over, Disney claimed they already had 10 million users. According to a new survey by Apptopia, the app has already been downloaded on 22 million devices.
"When Disney+ first came out, I was so happy that I would be able to watch shows that I grew up watching again like 'Hannah Montana' and 'Wizards of Waverly Place.' Its already on four different devices in my house," Sarah Davis said.
Disney+ offers content for fans of all of their favorite franchises. From new Disney+ originals such as High School Musical: The Musical: The Series, to old Disney classics such as Snow White and the Seven Dwarfs. Additionally, since Disney recently acquired the intellectual properties of 20th Century Fox, Disney+ now has content ranging from all seasons of The Simpsons to Avatar.
"Since it seems like Disney owns half of the entertainment industry at this point, there's so much stuff for me to watch," Sam Hernedez said.
However, one of the biggest perks to the streaming service is its portability. Not only can users go from watching a show or movie from their TV to your mobile device, but Disney+ is also supported by Roku, Amazon Fire TV, Apple TV, Chromecast, iPhone, iPad, and iPod Touch, Android phones and tablets, Xbox One, PlayStation 4 and all Web browsers. Combine that with an extremely friendly user interface, allowing any fan to find what they want with ease, Disney+ has been seen as a must have by fans.
"I really like the diversity it offers. You have everything from blockbuster movies, to new Disney originals, and of course, your old favorite Disney shows. As someone who grew up watching Disney for countless hours, it is so fun to finally be able to watch my favorites anytime I want, all with the click of a button," Katie Scaglione said.
All of this comes at the price of $6.99 per month, or $69.99 per year. While this may seem expensive just to watch some TV, it is nine dollars cheaper than the cost of Netflix premium, which is $15.99 per month. Additionally, Disney has made it clear that this is only the beginning of the platform. They have already confirmed 10 new original Marvel shows, three new exclusive Star Wars shows, and four new Pixar exclusive shows. With all of this content already on the platform, and more coming in the immediate future, Disney has immediately been dubbed a must have by users and critics alike. However, it will take a long time before Disney+ overthrows Netflix as the premium streaming service.
Hernedez said, "As much as I like Disney+, I don't think it will put Netflix out of business. Even though Disney's content is great, Netflix has its own repertoire of content that is exclusive to it, well liked and popular."
by BRENDEN JACOBY