"Rent the Runway" provides access to expensive, high end brands for less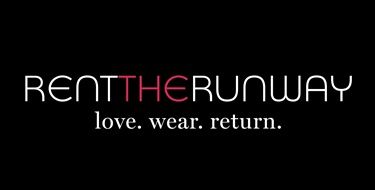 A few months ago, I thought about the dress I wanted to wear for Senior Ball. Should I buy it from David's Bridal like I did last year? I didn't want to spend over $200 for a single dress, so I began to look online for some options.
I was delighted to discover the existence of "Rent the Runway," a company created by Jennifer Hyman and Jennifer Fleiss. The two met at Harvard Business School and launched the company in Nov. 2009. They present over 50,000 dresses and over 10,000 accessories to rent from over 200 designers, including Vera Wang and Badgley Mischka.
As I was viewing the dresses, I was impressed; the rental prices were reasonable, going anywhere from $30-$500 dollars. Yet when I saw the market price, they were upwards of several thousand dollars. The dress I ordered for Senior Ball is $3000 off the shelf, and I paid only $75 to rent it for the night. If that's not a steal, I don't know what is.
I ordered a dress for a party I had to attend, mostly just to see how it works before I receive my Senior Ball dress. Picking out and paying for the dress is easy, all that needs to be done is fill out personal information and your credit card digits. Anyone who has online shopped before will find this process to be a breeze. The rental period is for 4 or 8 days. Not wanting to pay extra for an 8 day rental (not that I needed it anyway) I set my rental period for 4 days on the calendar they present on the checkout screen and submitted my order. It arrived on schedule in a large box branded with the "Rent the Runway" logo. I was pleased at how professional and clean they are with their packaging; the dress comes dry-cleaned and wrapped by a garment bag and suspended on a hanger. A prepaid UPS return package comes with the order as well. They also offer an additional free size of your dress to ensure it fits.
My dress fit well, and I was glad I had the options of the two sizes to see which one worked better. Dry cleaning is their job, so it is easy to stuff the dress into the return package to send it back. Renting makes a lot more sense than buying something and never wearing it again, and I recommend it to anyone for their formal or semiformal dress needs. It's affordable, convenient, and this company genuinely cares about the quality of their service. The garment bags and hangers, for instance, are gifts for you to keep.
Download "Rent the Runway" off the app store, and your wallet and self esteem (I mean, you're wearing high end name brands for basically nothing!) will thank you.
by KAVLEEN SINGH